Situation
Mission Measurement, a Chicago based strategy-consulting firm, described their site as dated, not clearly explaining their services on the front-end, and a spaghetti mess on the back-end. They were ready to tackle the hard stuff, a new site, with new focus and updated branding. With a designer already selected they needed sharp coders to build it.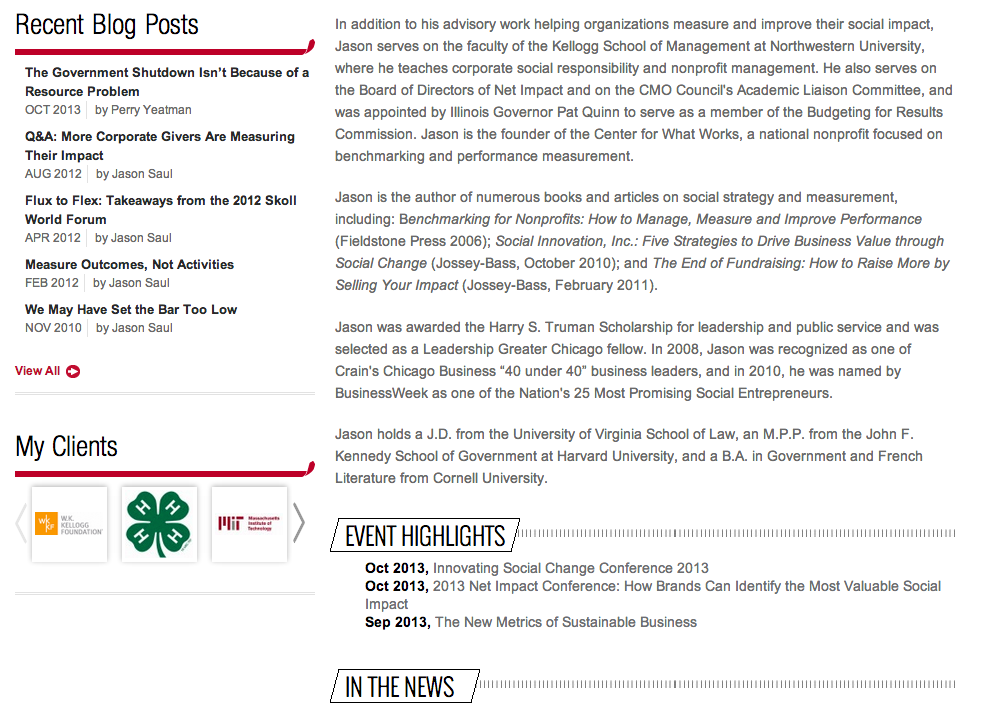 Solution
Careful evaluation of Mission Measurement's needs led us to implement the site with the ExpressionEngine CMS, as it granted them the prime balance between ease of maintenance, integration, and future expansion capabilities. As a distributed office organization, Mission Measurement needed to unify their associate's voices' into a central blog. Staffed with busy consultants with little time to mess with tech stuff, we developed an automated blogging system so associates could quickly post entries, without the worry of breaking any code or getting lost in the control panel. When blogs are posted, the site dynamically categorizes and updates the content across all pages relevant to the associate's specialization.
Continued support
Since the new Mission Measurement site was launched August 2012, Crisp Code has been their go-to for continued support, hosting, backups, updates and training. With a major staff change in spring 2013, Crisp Code was on hand answering questions and leading webinars with the new site manager getting her up to speed quickly.